I'm designing a course with Linkedin that'll be released this Fall.
Get excited!
As a test run, we made a (rough) video about designing landing pages that convert:
5 Tips to for Optimizing a Landing Page that Converts
Who is this for: Anyone running lots of paid traffic to a specific page or launching a new product. This might help!
And let me know if these little videos are helpful.
If so, happy to produce more.
And the video is posted right below 👇.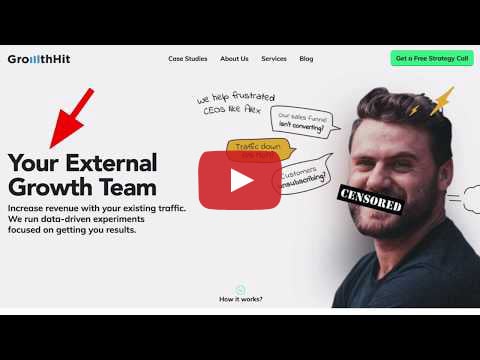 The MasterClass Teardown is Finally Here [CASE STUDY]
I freaking love MasterClass.
From the Steph Curry MasterClass on basketball to Steve Martin's MasterClass on comedy, it's amazing the talent they have accumulated.
I'll watch any MasterClass on anything bc the quality is high and content is rich. The art of negotiation from a former FBI hostage negotiator was amazing.
What's more amazing is that they got people like me to pay an annual subscription for the content. That's why we broke it down on FunnelTeardowns.
Here is how MasterClass Converted Their Way to $80M in Funding.
5 Articles to Read This Week
As usual, here are 5 articles that caught my attention this week:

1) Top 12 Ecommerce Challenges for 2020
2) How To Automate Your Google Ads Bidding Strategies
3) B2B Lead Generation: 5 Strategies Debunked (PLUS Alternatives)
4) 254 Direct-to-Consumer Brands Marketing Channel for Growth [Study]
5) How to Increase Website Traffic by 250,000+ Monthly Visits
Cheers,
Jim Huffman
GrowthHit CEO
P.S. Follow me on Twitter to get one growth marketing tip every weekday.
GROWTH PACKAGE
Book + Online Course + Templates
+ 100 Growth Tactics