You know the feeling.

You look at the clock – It's 6pm – and you have nothing to show for the day.

It's not because you weren't working hard.

You responded to emails. You put out that big fire. You crushed conference calls.  
But, your to do list is collecting dust. #Fail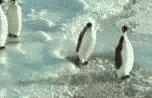 As a founder, this doesn't just hurt my ego – it hurts my business.  That's why I decided to track every second of my day to see where my time was really going.
To help me understand how I'm allocating my time, I used a time tracking tool called Toggl. I broke up my time into the following categories. Email, Client Calls, Strategy & Planning, Reporting, Writing, Executing on Growth Strategy, Team Mgmt, and Breaks. These section were broken down by client, prospects and items for our own consultancy.
At first, it was a annoying to remember to toggle my Toggl tracker (great branding) but after a few days I loved it.  By using this tool, it made me that much more aware of where I was putting my time.

After one week of doing this, three stats caught my attention:

45 minutes per day wasted because of switching cost
2+ hours per day in email
10% of my week dedicated to the strategic items that'll have the biggest impact on my company
This was eye opening and alarming. Here is how I am fixing my time management mishaps.

Too Much Time in Email
Yes, I know I'm on email a lot but it was staggering how much time that meant.  I found that I couldn't go more than 20 minutes per day without "glancing" at my inbox.  That's 24 times per day of stopping what I'm doing to make sure people didn't need me. Translation: I'm an email addict.
MY FIX: Limit the times per day I can check email.  I still watch for the notifications but I was much more deliberate of when I went to my inbox.

Focused on My Strengths and Not Impact
After looking at my hours, I saw that when I got busy or overwhelmed I would default to the things I am good at like reporting, analytics and Facebook ad optimization. It wasn't bc they were more important. Nope. It's because I know I can do those items the fastest. But, these things would trump the high impact items.
MY FIX: Start with the important things and dedicate at least an hour to that item before going to my strengths.

There is a Switching Cost
Slack messages, emails and phone calls.  These are distractions that can derail your day quickly.  They aren't urgent but they're in my face so they always shot up my priority list.  
MY FIX: When possible, go deep on tasks and avoid multitasking. Instead of dropping everything for these Items I would let them sit until I actually finished that thing I was working on.  When possible, block off hours in my afternoon for deep work and or to work with individual members of my growth team.
How You Start Your Day Impacts Everything
The days that ended with that "I just punched the day in the mouth feeling" usually began with mornings that involved me dedicating as little as 20 minutes of uninterrupted time to those big impact items.  By doing that, I set the tone for the rest of the day. As opposed to the days where the first 4 hours involved me being reactive to emails and not being in control of my time.  
MY FIX: Wake up 30 minutes early and dedicate that time to the big impact.  I wish I could do 1-2 hours but I have a 19 month old kid so that would mean getting up at 4:30am and that ain't happening.  

Create Time Goals
We all have goals around sales, demos, sign ups, traffic, etc. but we don't talk much about time goals. For example, are you spending 20% of your time per week on the big impact projects? Whether that's writing a book or building your entire growth strategy, make sure the high impact items get the necessary time .
MY FIX: Do time tracking check-ins mid-week to make sure you're allocating your time accordingly.

Oh, and Don't Forget Your Smartphone
Scary fact: you look at your phone 74 times per day. That shows that unimportant push notifications are getting the best of me.
MY FIX: Use the screen time feature (image above) on your iphone and set time limits on certain apps. I only allow 20 minutes of social media time per day. It's scary how fast that time flies.

Summary
You might be better than me at time management or you may let email and slack message drive your entire to do list.  Regardless, try out this exercise for a few days and you'll learn something about how you allocate your most precious asset: time.