The Hard Truth Every Founder or Startup Employee Needs to Know about Money
Even though we spend most of our waking hours "working" – we don't know what we're working towards.
How much money do you make?  
And does that income get you to "your number"?
From breaking even every month to F-you money, what are you really working towards?
Sadly, most people haven't thought through this question. Even though we spend most of our waking hours doing this thing called work. We don't have a plan for our income or for our number.

For whatever reason, it doesn't feel natural to talk about money.

So, what is your financial goal? What is your number?

Is it cash-flowing $2k a month with your side hustle or is it hitting $1.75 million in the bank?

Do you want just enough cheddar to pay the bills?
Or, are you looking for the exact amount of gold coins that enable you to tell your obligations "peace out" and then Scrooge McDuck into your pool of gold?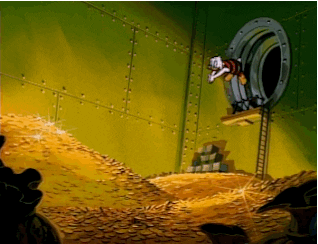 It's that number that should drive your financial goals as a founder, a side hustler or an employee.

As a bootstrapped founder, this was the talk I had with my wife before going all in. My personal number sits between breakeven and Scrooge McDuck.

The Truth: It's Not About Your Number. It's About Your Lifestyle
Before we get into your options, let's talk about that number. How much money do you really want?

Actually, scratch that.

It's not about money. It's about your lifestyle. What do you want to do and how much do you need to support that?
Maybe you want to work forever at a big company.
Or, you want to retire early on an island in the Caribbean.
Maybe you want to spend half of your time working and the other half volunteering at the local YMCA teaching kids how to widdle wood.

For me, I want to own what I do and have the luxury of choosing what I do with my time – ideally traveling with family, working on passion projects and playing basketball against other washed up dudes whenever I want.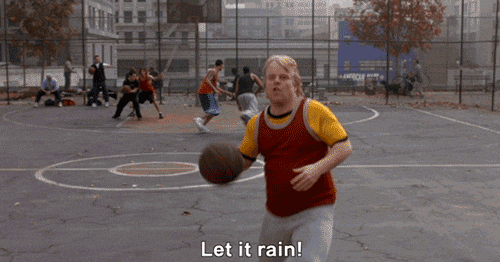 The real question for me is this: How much do you need to support the lifestyle you want?
Money doesn't bring you happiness. It brings you options. What are your expenses and how much extra cash do you need? To keep it simple, lets talk about lifestyle expenses in the following buckets:
Living Expenses
Family Expenses
Travel Expenses
My friend, also a bootstrapped business owner, and I are good examples of two very different lifestyles from a cost perspective. I live in a city that has the highest housing growth in the US. We don't have any family close by so our childcare expenses aren't insignificant.
Plus, we're a family that enjoys eating out, shopping (one of us may have a shoe problem) and we love traveling. Those decisions (city, family, travel) have raised my monthly expenses compared to most people. Esh.

On the flip side, my friend lives in a small town in a house his family owns and is close to grandparents. His family also likes to travel so they have that as an important line item. It's smaller because they love road trips which are cheaper than flights. Those decisions alone have put his lifestyle expenses much lower than mine. So his break even number is much lower.

Here is a simple breakdown of two scenarios

Obviously, these expenses don't include things like any car payments, healthcare costs, entertainment, groceries, car payments, Parkour lessons, etc. But, you see how certain lifestyle decisions have a huge impact on your number.

Based on your lifestyle expenses, that is the starting point for your break-even costs and then you can start to think about the original question. What is your number?
Let's break down your number into three options:

Option 1: Break-Even
With the exercise above, you can start to figure this exact number out. Simply put, you're making just enough money to pay for your monthly expenses but an unexpected surprise would rock your world. A water pipe breaks in your new home, someone in the family is laid off or you find out you're having triplets. #blessed

Option 2: I'm Feeling Comfortable
You're kind of rolling in the dough. You're able to pick up the tab on group dinners without blinking an eye and you're looking at options for a rental property. You could take time off of work for a little bit and you'll be okay. But, not too much time because the money will run out.

Option 3: F-You Money
You hit a big exit with your company or you're cash flowing at a rate that far exceeds your expenses and it's not slowing down. Teslas, yachts and a timeshare on Mars might not be that crazy.

Now that we know the options. Let's talk about how we reach to those outcomes. Let's attempt to answer that specifically for people in the startup community.

What are your options for hitting your number?

Obviously, there are lots more than the three but I am laying out three scenarios for income.
Scenario 1: The Employee with Golden Options
Scenario 2: The VC-Backed Founder with an Exit Plan
Scenario 3: The Bootstrapped Founders with Cash Flow Dreams
Now, let's dive in and see the pros and cons of how these options get you to your number.
The Employee with Golden Options
You're an employee at a high growth startup. You have chosen to live off a startup salary with the hope that the value of your future stock options will lead to the land of milk and honey (or financial freedom).
Pros: Taking on less risk of a founder but still get to participate in the upside.
Cons: 90% of startups fail. You get diluted during fundraises. Plus, a vesting schedule makes you work 4+ years for your options.

The VC-Backed Founder with an Exit Plan
You're a founder that has raised sophisticated money from a venture capital firm and you're looking to exit through a sale or IPO. Your recent funding has extended your runway but it has diluted your shares and set your valuation to exit much higher.
Pros: You're the majority shareholder and if you strike it big then it's life-changing. You have extended your runaway with the influx of cash and can (finally) invest in quality developers, sophisticated software and the much-needed ping pong table.
Cons: Again, 90% of startups fail. Also, your new board might fire you if you don't deliver.

The Bootstrapped Founder with Cash Flow Dreams
You have an idea and decided to roll up your sleeves and fund it with your own money or with cash from the project.
Pros: You own 100% of your business so your exit number or cash-flow number is much more attainable than a VC-backed business.
Cons: Don't stop making money. If your cashflow goes away then your business goes away. Oh, and 90% of startups fail.
So, what path did I pick to hit my number?
My Final Answer
I have opted for option three. For me, it's about the lifestyle and I'm playing the long game. I want to work on projects I am passionate about and I want the freedom to push them in whatever direction I please. I've been inspired by people like Rob Walling, Dan Andrews and, obviously, Tim Ferris. These guys have bootstrapped ideas into successful businesses built around their lifestyle.

So what's your number? Or more importantly, what lifestyle do you want to support?
Are you on a current path to get there?